Hello and Happy Monday. I hope everyone had a great weekend. Some things going on with me, I recently told my boss that I'm cutting back my hours so I'll be part time (which is something I've never done) and I can't wait for that to start. We took the kids to a fall festival this weekend and Princess Poppy from Trolls was there along with some other Disney Princesses but Macie only cared about Poppy. She cried when we got a few feet away from her because she was so excited to see her. She was balling. But then she got to dance with Poppy so I think her 5 year old life has been made. We decorated our first set of pumpkins on Sunday. Now it's Monday and back to the normal weekly mayhem.
Goodreads Monday is a weekly meme hosted by Laurens Page Turners. All you have to do is show of a book on your tbr. I had Wyatt pick a number, he picked 500 and this is the 500th book on my Goodreads.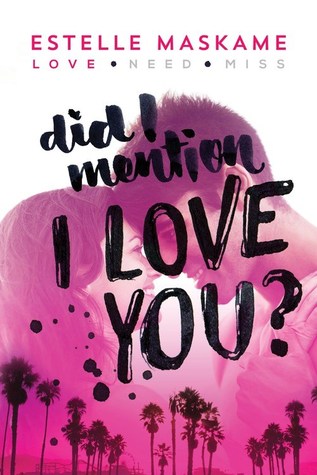 Synopsis:
Love is everything but expected.
Eden Munro came to California for a summer of sun, sand, and celebrities—what better way to forget about the drama back home? Until she meets her new family of strangers: a dad she hasn't seen in three years, a stepmom, and three stepbrothers.
Eden gets her own room in her dad's fancy house in Santa Monica. A room right next door to her oldest stepbrother, Tyler Bruce. Whom she cannot stand. He has angry green eyes and an ego bigger than a Beverly Hills mansion. She's never felt such intense dislike for someone. But the two are constantly thrown together as his group of friends pulls her into their world of rule-breaking, partying, and pier-hanging.
And the more she tries to understand what makes Tyler burn hotter than the California sun, the more Eden finds herself falling for the one person she shouldn't love…
---
Have you read this? Let me know your thoughts!
<3Lorryn