I was tagged (let's not say how long ago) by Kourtni at Kourtni Reads to do this tag and I'm finally getting around to it. Thank you for tagging me.
Rules
+ You must be honest
+ You must answer all the questions
+ You must tag at least 4 people
---
1. What book has been on your shelf the longest?
The book I've owned the longest would probably be Sharp Shooter Blues by Lewis Nordan. I think I have a few of my R.L Stine books but I don't remember which ones.
2. What is your current read, your last read, and the book you'll read next?
Currently reading
Last Read

Will Read Next
3. What book did everyone like but you hated?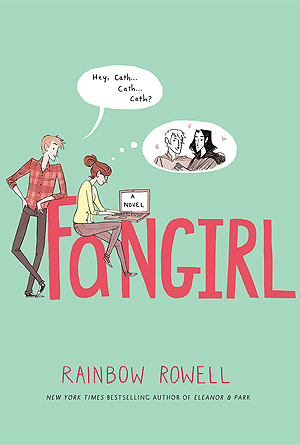 4. What book do you keep telling yourself you'll read but you probably won't?
5. What book are you saving for retirement?
Let's be honest when I retire (if I ever retire) I'll probably still have a tbr as long as the country. I will probably still have tons of classics to read and I'm sure most of the books out today will be considered classic by then.
6. Last page: read it first or wait 'til the end?
Wait till the end because
7. Acknowledgement: Waste of paper & ink or interesting aside?
I like the acknowledgements.
8. Which book character would you switch places with?
I honestly don't know. They all tend to go through a lot of stuff and I've got my own problems. Someone whose a witch.
9. Do you have a book that reminds you of something specific in your life? (Place, time, person)
The Lost Symbol by Dan Brown always makes me think of when I was pregnant with my oldest. That's when I read it and really got back into reading.
10. Name a book that you acquired in an interesting way.
I just get them the normal ways.
11. Have you ever given a book away for a special reason to a special person?
Nope.
12. Which book has been with you most places?
I don't take the same book with me anywhere. I try not to reread things mostly because there are so many I haven't read yet. But it would be one of the books I've had since I was younger that's made it to my current house.
13. Any "required reading" you hated in high school that wasn't so bad years later?
The only required book I actually remember reading was The Curious Incident of the Dog in the Night-Time. I've actually been meaning to pick it up again because all I remember is not liking it when I read it and everyone seems to love it so I think it needs another chance.
-14. Used or brand new?
Both. They all need love.
15. Have you ever read a Dan Brown book?
Yep. I have read all but the newest Robert Langdon book and I haven't read his standalones yet but I own them.
16. Have you ever seen a movie you liked more than the book?
The Princess Bride. But I think that's because I've seen the movie multiple times way before I read the book.
17. Have you ever read a book that's made you hungry? Cookbooks included.
Six of Crows and Crooked Kingdom made me want waffles a lot.
18. Who is the person whose book advice you'll always take?
OH boy! There are so many. All of my bookclub girls, there's a handful of bloggers on twitter I follow, plus two of my friends.
---
TAGS!
AND ANYONE ELSE WHO WOULD LOVE TO !