Release Date: January 2, 2018 
Rating 5/5 
Synopsis: Of course I want to be like them. They're beautiful as blades forged in some divine fire. They will live forever.
And Cardan is even more beautiful than the rest. I hate him more than all the others. I hate him so much that sometimes when I look at him, I can hardly breathe.
Jude was seven years old when her parents were murdered and she and her two sisters were stolen away to live in the treacherous High Court of Faerie. Ten years later, Jude wants nothing more than to belong there, despite her mortality. But many of the fey despise humans. Especially Prince Cardan, the youngest and wickedest son of the High King.
To win a place at the Court, she must defy him–and face the consequences.
In doing so, she becomes embroiled in palace intrigues and deceptions, discovering her own capacity for bloodshed. But as civil war threatens to drown the Courts of Faerie in violence, Jude will need to risk her life in a dangerous alliance to save her sisters, and Faerie itself. 
---
---
Two words…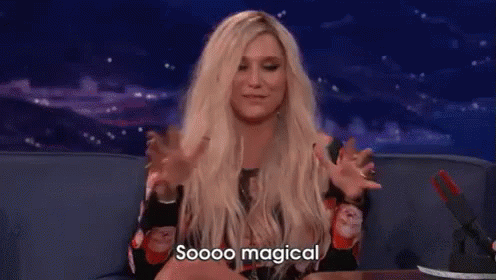 Really though, this book is amazing. It's been 3 days since I've finished and I've just been sitting here trying to think of how to review this. If this is how all of Holly Black's books are why did no one make me read them sooner??! I am seriously having a hard time talking about this without giving away spoilers because it's all just AMAZING. There's world-building, dynamic relationships, diverse characters and tons of action.
Jude is a fierce, cunning, smart, relatable, and badass mortal who will make you rue the day you crossed her. I don't want to wait an entire year to find out what sort of trouble she's been up too. Maybe it's just me but if I were a mortal in a world of Fae I would want to be as included and fae like that I could possibly be. Don't get me wrong I like her sisters too but Jude is my favorite. Carden is my sweet cinnamon roll and I will totally fight for him to end up happy in the long run.
By the end of the book, I was in a permanent state of ..
but in a totally THIS IS THE BEST THING EVER way. I've had a hard time lately with fantasy. I think I just burned myself out on the genre again and this was immediately what I needed to get back into it. I should also point out that I haven't touched a book since I finished as well. Oops.
If you pick this up I really hope you enjoy as much as I have. I would love to hear your opinions either way though.
❤ Lorryn