Hello everybody! I am here to announce something I am very excited for! In October, Valerie at JBreatheNBooks is hosting a month long Ariana Grande + Space readathon. The readathon is called IMMA-NEED-SPACE-ATHON. I am very proud and lucky to be one of the hosts!
There are 5 Teams. Each team is based off an Ari Era. The Teams are
Thank u, Next
Sweetener
Dangerous Woman
My Everything
Yours Truly
Each team has it's own set of 7 prompts. The prompts are names after an Ariana song from that album and either a moon, constellation, or planet. They are not required but encouraged. One book per prompt. Immaneedspaceathon lasts the ENTIRE month of October so there's plenty of time. It is a page based readathon. The team that reads the most pages at the end of the month wins. For the group books if you cannot get your book, do not want to read that book, or have already read that book you may switch it for one of the other team books.
Now I know you are all wondering which team I am hosting and I am very excited for ya'll to join me on Team My Everything!
Here are the links to all the things:
The Hosts: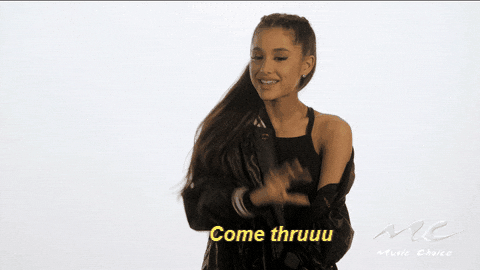 We would love for you to sign up and read a long with us! Make sure you tag/mention us on your platforms we would love to see your posts! If you have any questions please let us know.