The Monsterathon is probably my most anticipated readathon in September. It takes place the whole month of September and counts pages read instead of books. Each page read counts as a terrorized villagers. The team with the most terrorized villagers wins. Monsterathon was created by Chaptercviii. There are challenges to complete but they are optional. The point is to read as many pages as possible. There are 3 teams. Haunts, Conspiracies, and the Beasts. I joined team Conspiracies.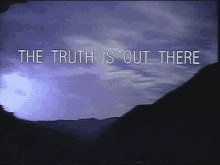 Each team has a group story from Unnatural Creatures that can be read. You can read all 3 teams stories for bonus villagers. The book cannot be used for any of the other prompts.
Links for the readathon & the hosts:
The Prompts :
Classic Creepers – Read a book with a classic horror monster
What Big Eyes You Have – Read a book over 400 pages
Chimera – Read a book that could be classified under multiple genres
The Real Monsters – Read a book featuring monstrous humans
Unsightly- Read a comic/graphic novel/manga featuring a monster
Angry Mob- Read a book recommended to you by more than one person
Sacrifice – Read a book you've seen unhauled by someone
The Beasts – Read a book featuring a monster with plant or animal traits
The Haunts – Read a book featuring a monster that is dead or undead
The Conspiracies – Read a book featuring an alien,robot,or scifi based creature
My TBR for the prompts:
I have a ton of books on my tbr for September. Look out for my library haul/tbr posts coming soon.
If you guys are joining along what team are you on?