The whole family loves fall. We love all the spooky cozy fun things that come with it. We also love that the bugs finally die if it get's cold enough and that's really the big winner. But here are some of the things we have planned this month.
Trunk or Treating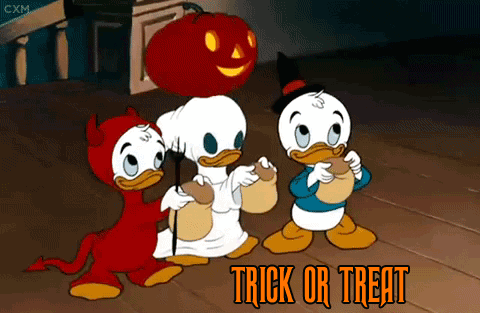 Our neighborhood doesn't really pass out candy anymore (it sucks) but there are tons of places to go trunk or treating all month long. I try to get the most out of the costumes that I can and we go to multiple. As many as I can find time for. The kids have a blast. We usually end up with candy for months. I'll have a picture eventually of everyone's costumes but this year we have Maleficent, a scary jester, and a witch.
Apple Orchard / Pumpkin Patch
I really want to take the kids to one of the orchards. They all double as pumpkin patches by us come fall but either way we need to go. The downside is finding one. The major one in the area is just so busy from open to close all week that there isn't a good time to go and it's not worth it. It's expensive and having to pay a lot to deal with huge crowds is just too much. I'm talking walking is almost impossible in areas through out the property. There are a few smaller ones in the area that we can go to. I think it'll just have to be something we try out at a few places to find one we like.
Zoo
We're actually taking a field trip to the zoo at the end of the month. The kids have school work to do while we are there but I'm still excited to go. We didn't have a chance to go during the summer at all so hopefully we get a nice day and get to see some cute animals with pumpkins.
HAMILTON
This one isn't kid related. Our wedding anniversary is the 28th and my husband got us tickets to see Hamilton in Chicago on the 30th and I'm so excited. I am fully anticipating to cry at some point during the show, when we get there, afterwards, who knows but tears will flow. I love him and will probably be talking about it at least until November starts. =)
Halloween Decorations
The kids love to look at yard decorations for Halloween and Christmas. I'd love to be able to find a some houses who have amazing displays and take the kids to see them.
That's it, I think. I don't remember anything else I have plans to do this month but honestly I forget things regularly sooo I might be forgetting something. I hope ya'll have an awesome spooky season.