October is my favorite month for many reasons. My wedding anniversary is the 28th, it's spooky season, the weather finally gets that chill and becomes all cozy to name a few but there is also the amount of readathons that take place. There has got to be a stat somewhere saying there are more readathons in October than any other month. I am planning on taking part in 5 which is probably too many readathons. My goal is to over lap as many books as I can for all of them which may or may not work but we shall see. Hopefully blogtober will be successful this year too but ya know who knows I tend to mood blog.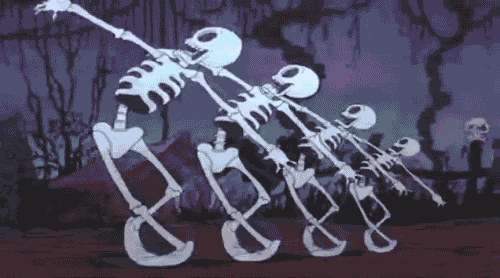 IT'S BRITNEY WITCH 10/1-10/31
My partner in reading crime Whitney and I are back again with another readathon. It's Britney Witch ( @ britneyspooks on twitter) is a spooky bingo board readathon based off of some of Britney's top hits and some of our favorites.
BLACKOWEEN-ATHON 10/1-10/31
Blackoween-athon is hosted by Loc'dBooktician . There are 7 prompts but the number 1 goal of this readathon is to read spooky vibes books by Black authors.
The prompts are
Read a mystery
Read a thriller
Read a horror/crime
Read a book pub in 1900s that fits one of the genres
Read a book by an underrated author
Read a book with LGBTQAI+ Rep
Read a book with Caribbean and/or African Diaspora (Other than Black America) rep
LATINX BOOK BINGO 9/15-10/15
Latinx Book Bingo is hosted by sofiainbookland and guerrerawr in celebration of Latinx Hertiage Month. The goal is to read books by Latinx authors for all the prompts. I know I know this has already started but guess who is behind in all the things? There is still time though so that's what counts.
BLACK BRIT ATHON 10/1-10-31
Black Brit-athon is hosted by heroinescorner . The only thing you have to do is read books by Black Brits during October that's it.
LATINX-A-THON 10/6 – 10/15
Latinx-a-thon is just over a week long with 4 prompts and the main goal of reading books by Latinx authors. Hosted by bookcave_ alifebydreaming joceraptor bookiecharm booktubetash _myloveofbooks
The prompts are
Read a short work (poetry, short stories, picture books)
Read a spooky book
Read something cozy
Read something seasonal (cover, tone, vibes, etc)
I know I said it was a lot. If you're looking for any readathons to do I hope you'll join me. If you're already doing some, which are you doing? Got any bookrecs for these? I'm always open for more books to add to my tbr.
❤ Lorryn